mardi gras 2019 - canvas originals
The following works are AVM's Mardi Gras 2019. Mardi Gras 2019 is four original works of art on canvas, inspired by AVM's trip to New Orleans for Mardi Gras. The following works of art are Mardi Gras 2019 originals, available for purchase.
Mardi Gras on Bourbon St.
The title says it all. A time and a street in New Orleans filled with color, people, and personalities. Yes, "Bourbon St." is spelled wrong. Blame it on the alcohol. ;)
"Sound" cannot be placed into words. It exudes complete clarity, peace, and the essence of my favorite time and place in the world: Mardi Gras time in New Orleans.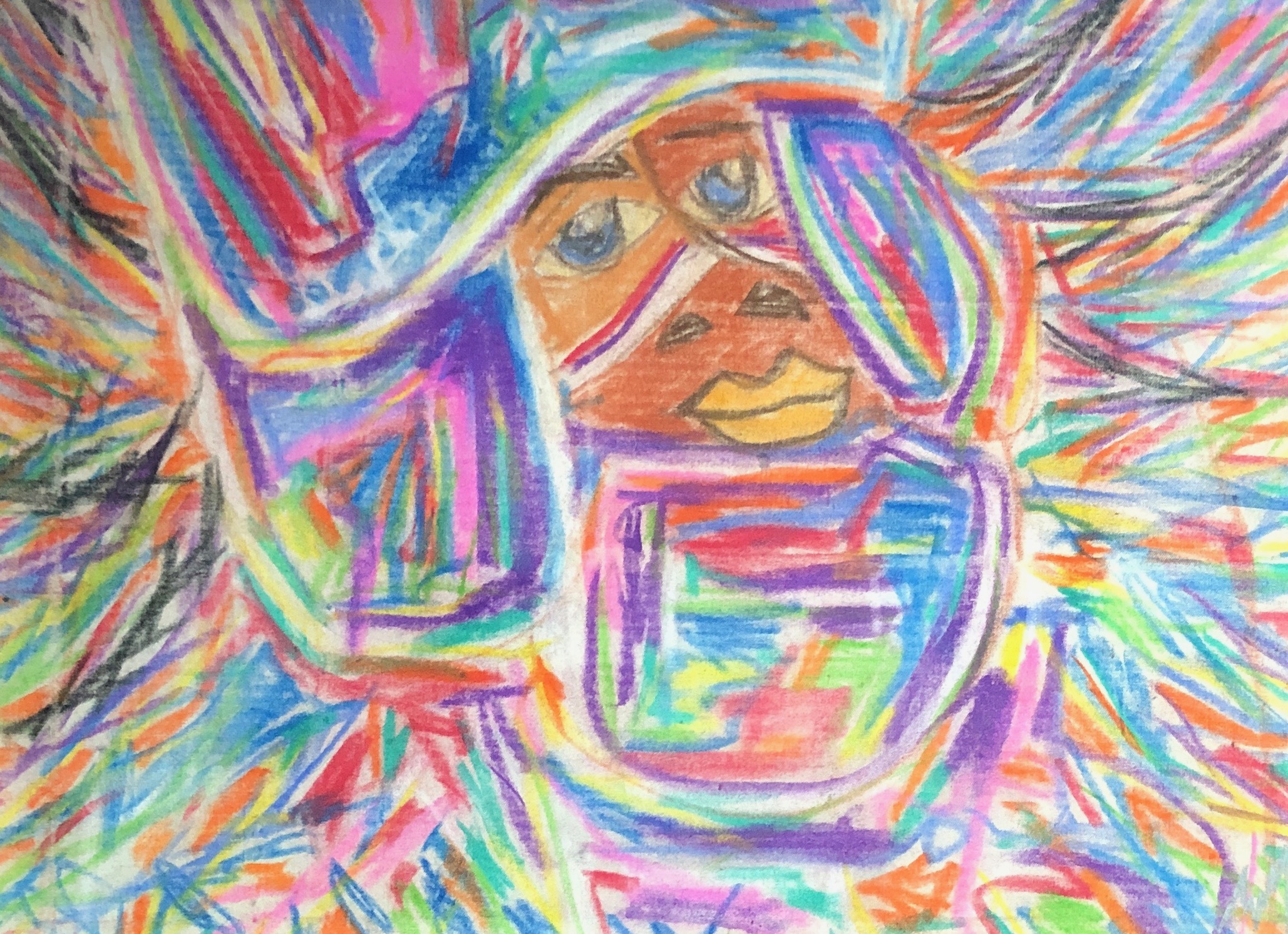 Expressionist Mardi Gras Indian created with Oil Pastels on natural, un-primed canvas.
Every day and every moment is a celebration of life, filled with gratitude and a knowing of what's truly important, the here and now. Rebirth exudes the energy and musicality of brand band music.