mosaic series
AVM's Mosaic Series began initially of her painting a pair of personal tennis shoes with her intricate mosaic design. AVM outlines the various shapes first with a black sharpie marker, and then proceeds to paint each individual area one-by-one sporadically and evenly across the entire canvas to provide balance and a seamless sea of contrasting colors. Each painting took AVM several hours, where she would "start and stop" with each applied color, allow space for each work to dry. AVM's vision is complete, and has moved on to new ideas and techniques. These are what remains of AVM's discontinued series.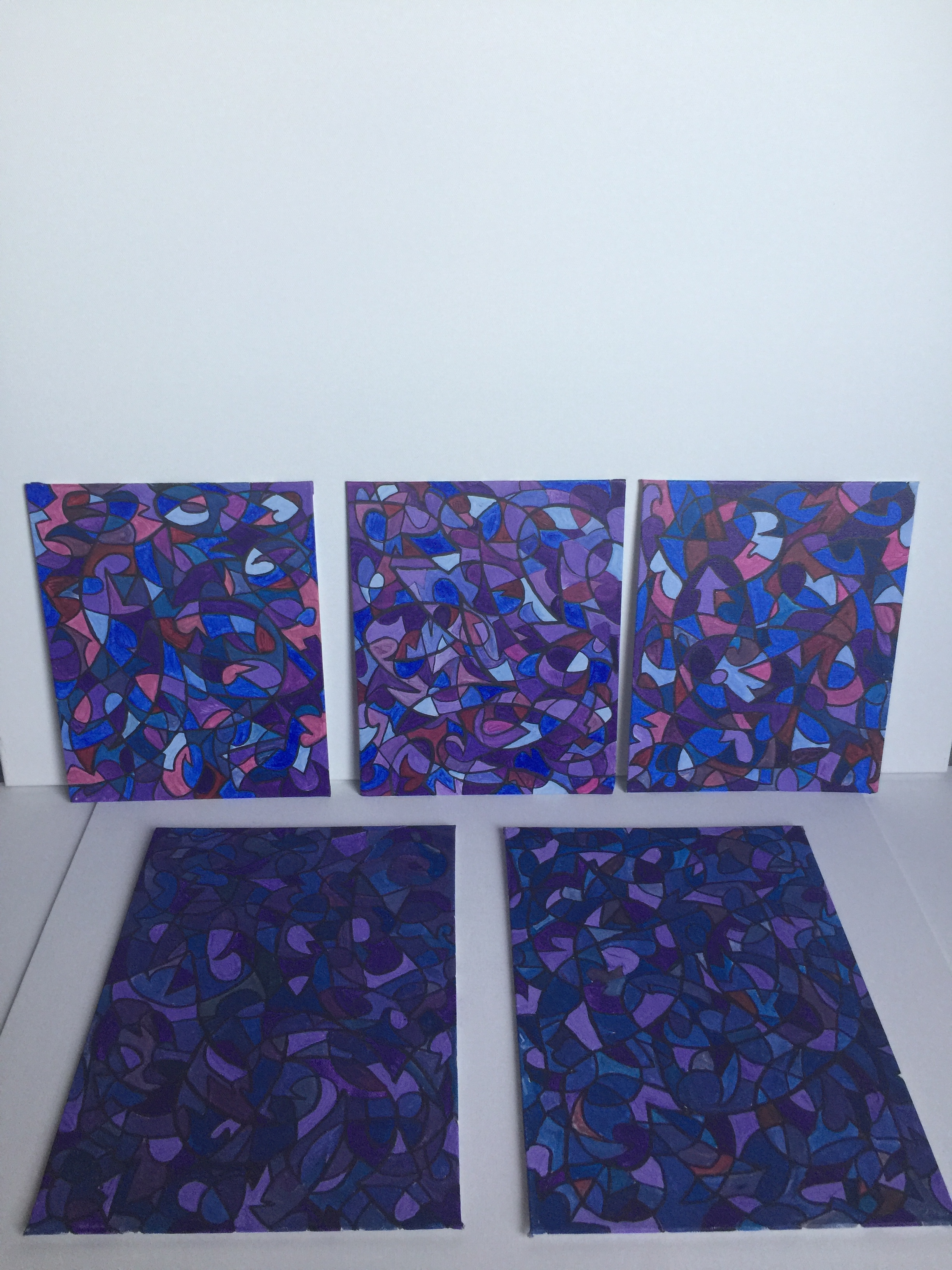 Middle Child (All in the Family Series)
Original Painting on 14 x 18 inch canvas panel.
An Original painting, 32 x 44.5 inches on Canvas.