at home series
"At Home" Series is inspired by the idea of creating works of art that can easily and effortlessly make one feel safe and at ease, like when one is "at home." AVM wanted to create works that could convey a feeling of peace and security, spiritually, internally, and externally in one's home. AVM used brighter pastel colors with shades of cobalt, turquoise, ivory, yellow, and light forest green with the intention that it would perfectly compliment anyone's desired space, exuding tranquility and immediate relaxation.
The "At Home" Series is a collection of four works of art as an introduction to a new wave of upcoming works inspired specifically for interior design. The At Home Series consists of: "B+ W," "Horizon," and "Hopeful."
B + W is the second black and white painting of AVM. B+W is an original large scale Black and White painting on canvas. Created for impact and zen.
"Horizon" is a beautiful pastel sky blue painting with wonderful calming gray and brown undertones. "Horizon" pushes past boundaries with its movement and texture, symbolizing a beautiful blue horizon radiating peace and possibility.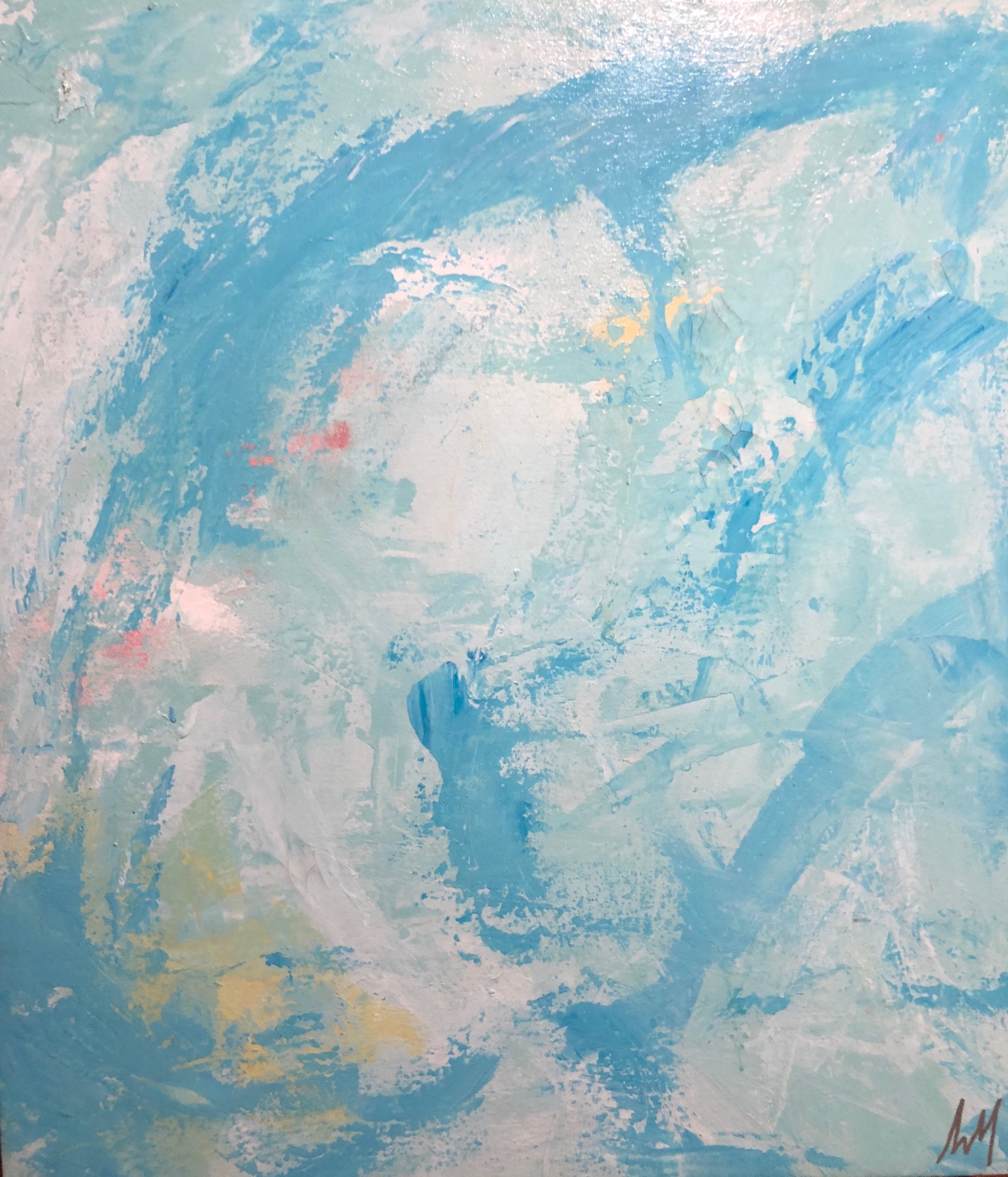 "Hopeful" is a predominantly blue painting with subtle splashes of pink and yellow within its waves of brush strokes. "Hopeful" radiates the powerful and soul centering crash of waves onto a sandy shore. "Hopeful" is intended to be a vacation for everyday life.